Computer Scientists of the Johannes Gutenberg Unversity have developed software to analyze complex situations in football matches
The software "Soccer" developed by Prof. Jürgen Perl uses artificial neuronal networks in order to discover complex patterns, e.g. in exactly which match situation the player has lost the ball.
17.06.2014
With the help of so called Voronoi-cells it is possible to analyse the gaining as well as the mastering of space, information that a trainer would find almost impossible to capture with his naked eye.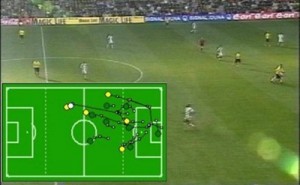 Image 1 (Jürgen Perl): Analyse of tactical patterns in a football match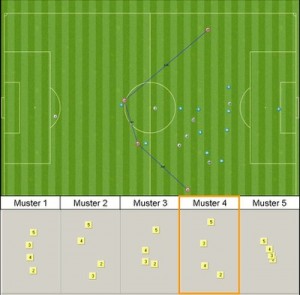 Image 2 (Jürgen Perl): Recognition of the defense line as "pattern 4"
Contact
Prof. em. Dr. Jürgen Perl
Institute of Computer Science
Johannes Gutenberg-Universität
D 55099 Mainz
Tel +49 6131 39-23615